Neighbourhood Series Art Cards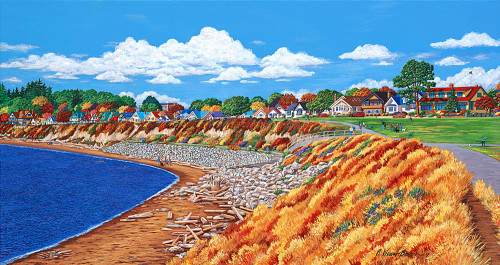 A select number of my paintings are available as art cards. These cards are perfect as gifts and everyday note cards. They are very colourful and larger than most greeting cards. You will find they look very smart all framed up for display in your home or office.
Each card comes with a postage friendly envelope.
All my art print gallery locations carry my Neighbourhood Series cards. If any outlet is short of any particular title listed here, please feel free to ask and the gallery assistant will be happy to order any of my available cards for you and if you like, ship these cards to your home or office.
                                        View From Clover Point art card
 ***********************************************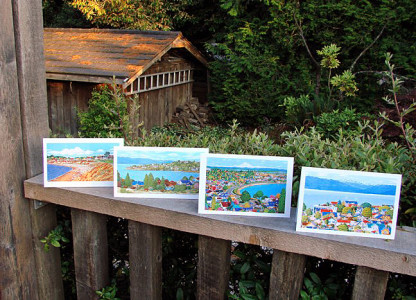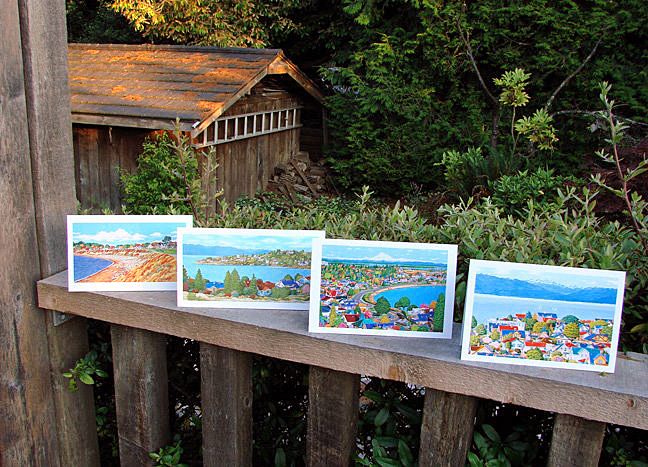 Available Art Card Titles
View from Anderson Hill

**
Towards Ten Mile Point

**

Old Town, Harbour View, Victoria
**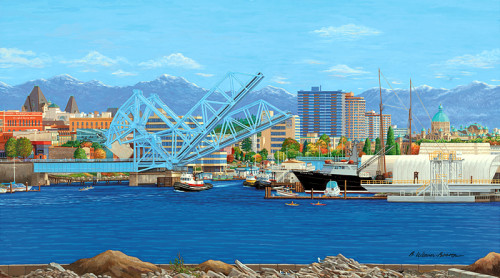 Looking South to the Blue Bridge
 **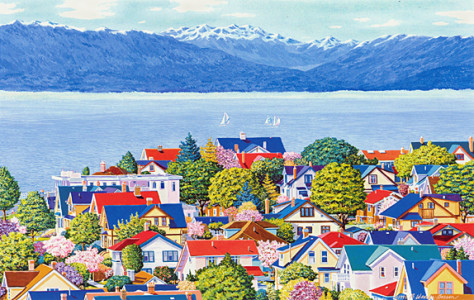 The First Day of Spring
**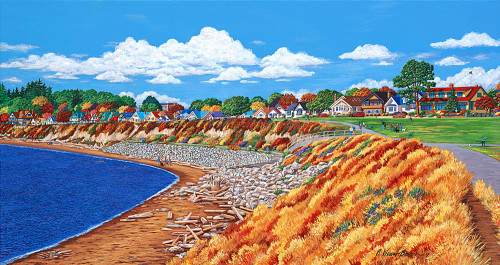 View from Clover Point
**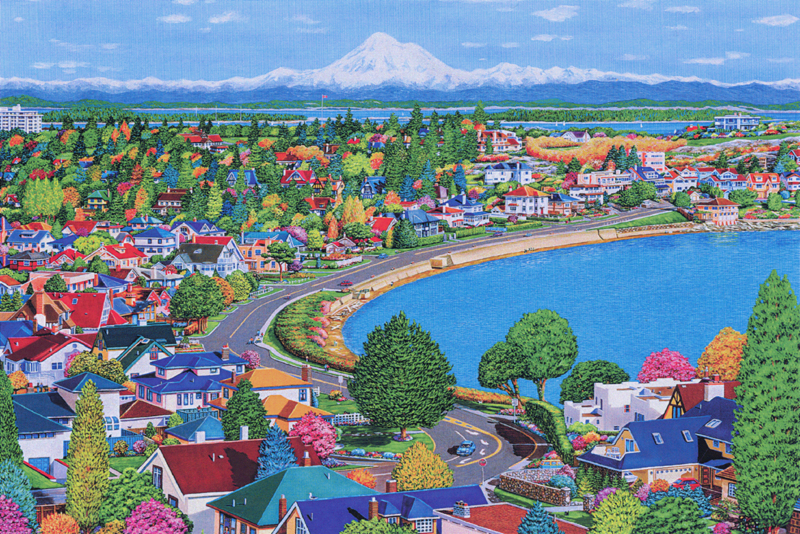 Beach Drive
**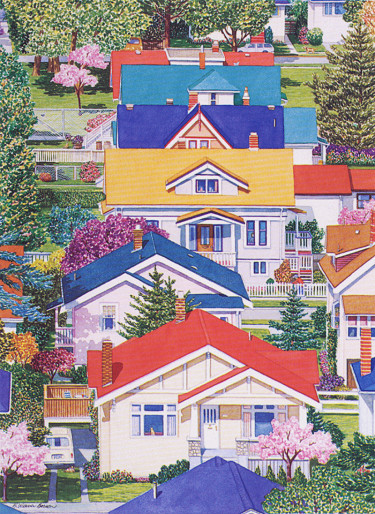 Close to Home
**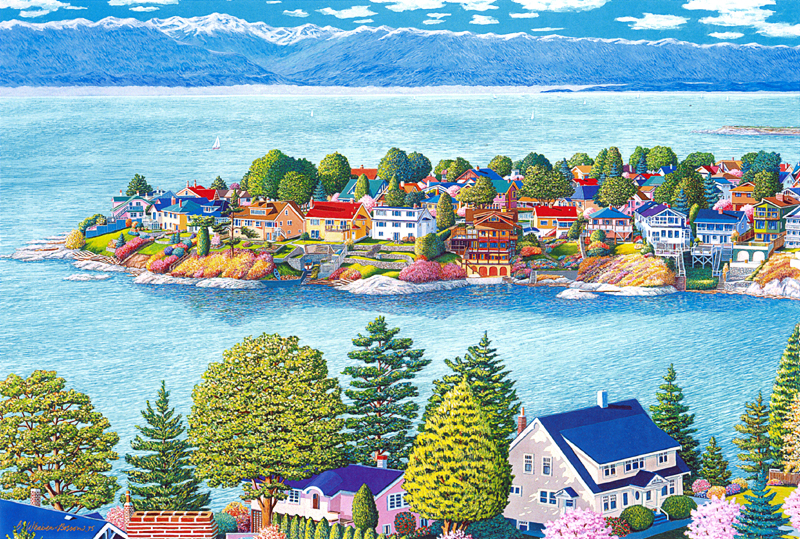 A View from the Terrace
**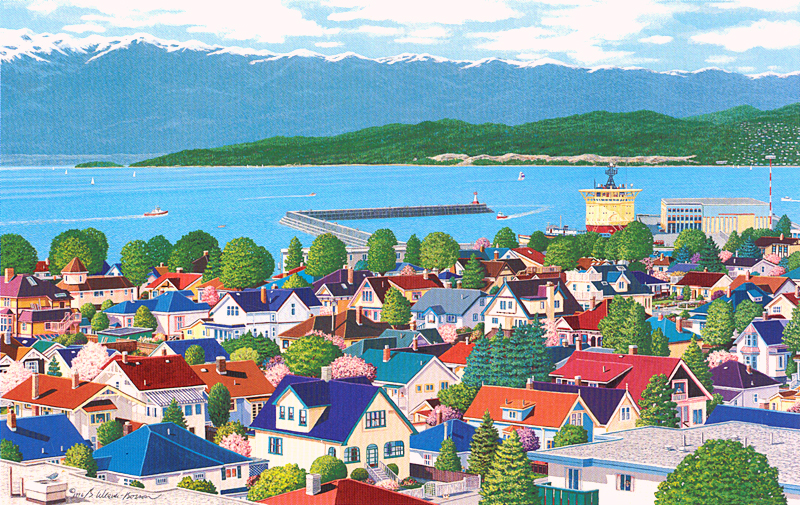 When Spring Turned to Summer   **** sorry SOLD OUT****
************************************************************************
Winter and Christmas Titles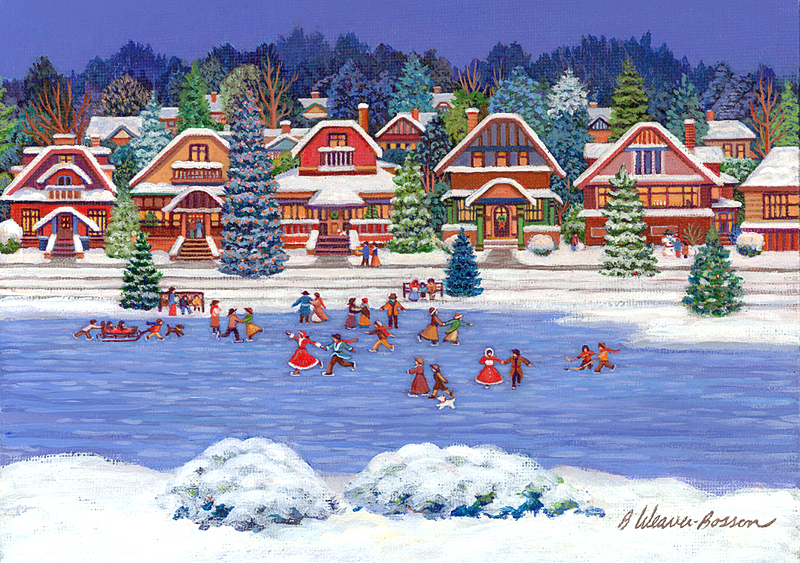 Neighbourhood Skating Party
**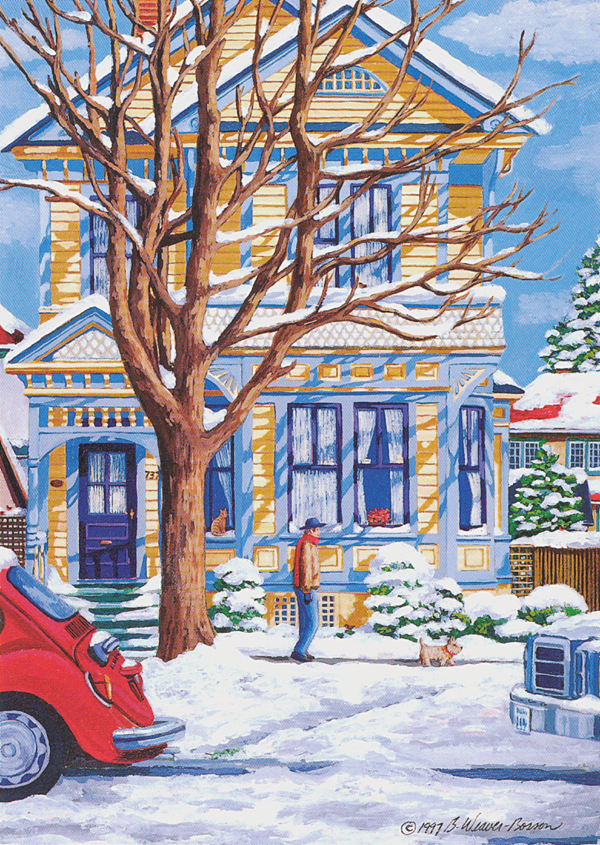 And Soon the Snow Began to Melt
**